youtube certainly have so many interesting talents...
like this band for instance.

Pomplamoose

might only have two members but they sure know how to make GREAT music. the members are Nataly and Jack and both of them are really really talented. Here they are...



so you can see from the video that they are having a t-shirt design competition, and i decided to join hehehe
, so here is the design that i made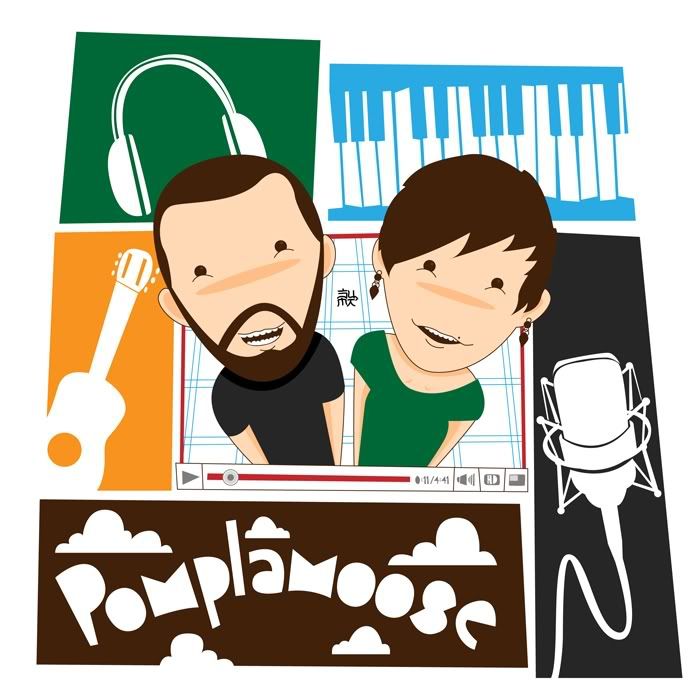 i know is not that great but hey at least i tried hehehe


so what do you guys think?